Any day now... We'll be streaming LIVE 😎 Read on...
Hi Friends and NTB Family, Hope you're all enjoying the sunshine…x
July has been pretty amazing for us as we've played Three Great Private Parties in Surrey Suffolk & Switzerland, a fantastic Bike Rally, a Festival in Corfu & we'll be back to homeland at the Bulls Head 27th July…. it's never dull in the life of NTB.
When in Corfu we also played an impromptu set at Aquarius Restaurant Canal d' Amour, Sidari, Corfu with The Black Strat Band, another night of great Rock 'n 'Roll and Tequila was had by all and there's some live footage on our Facebook page, check it out! facebook.com/neverthebride
A letter of thanks to all from Festival Organiser and Fund Raiser John Lanasis can be found HERE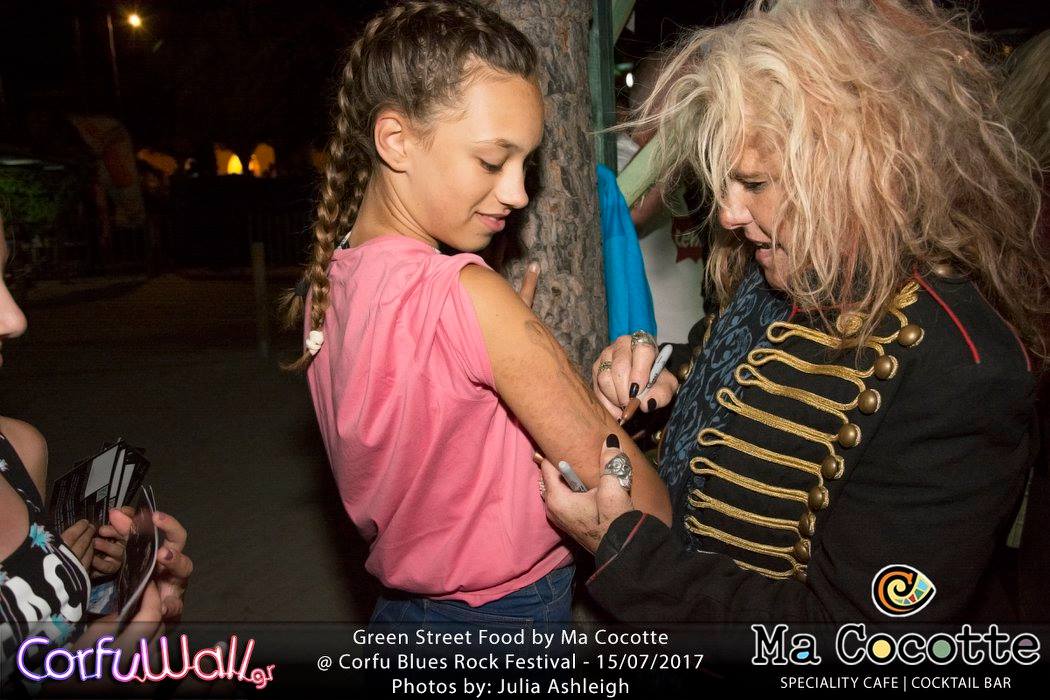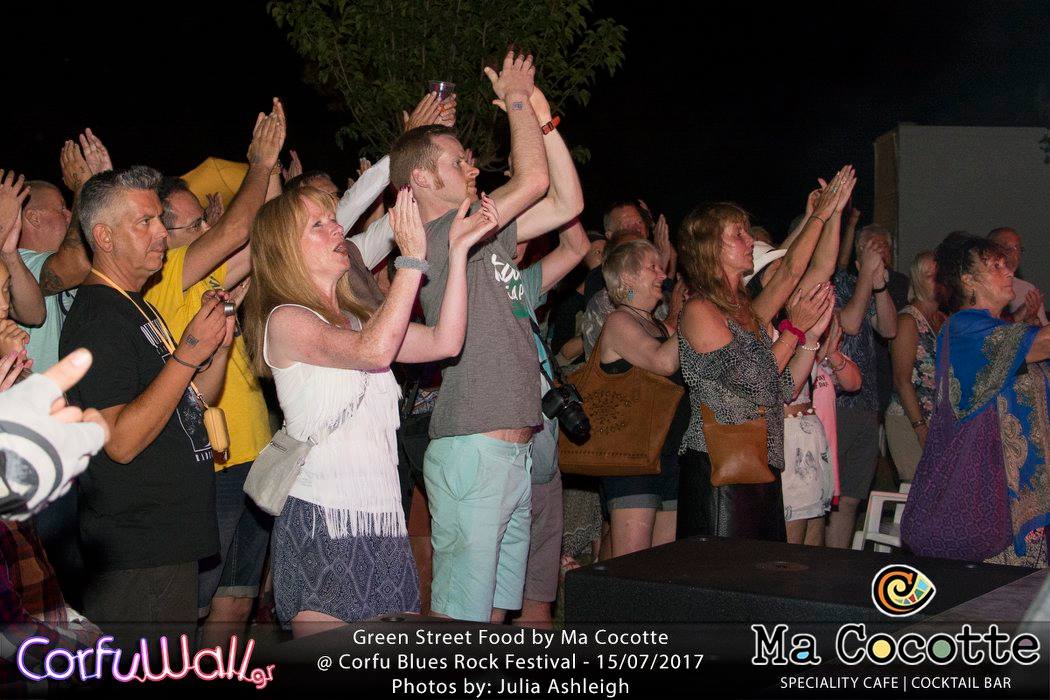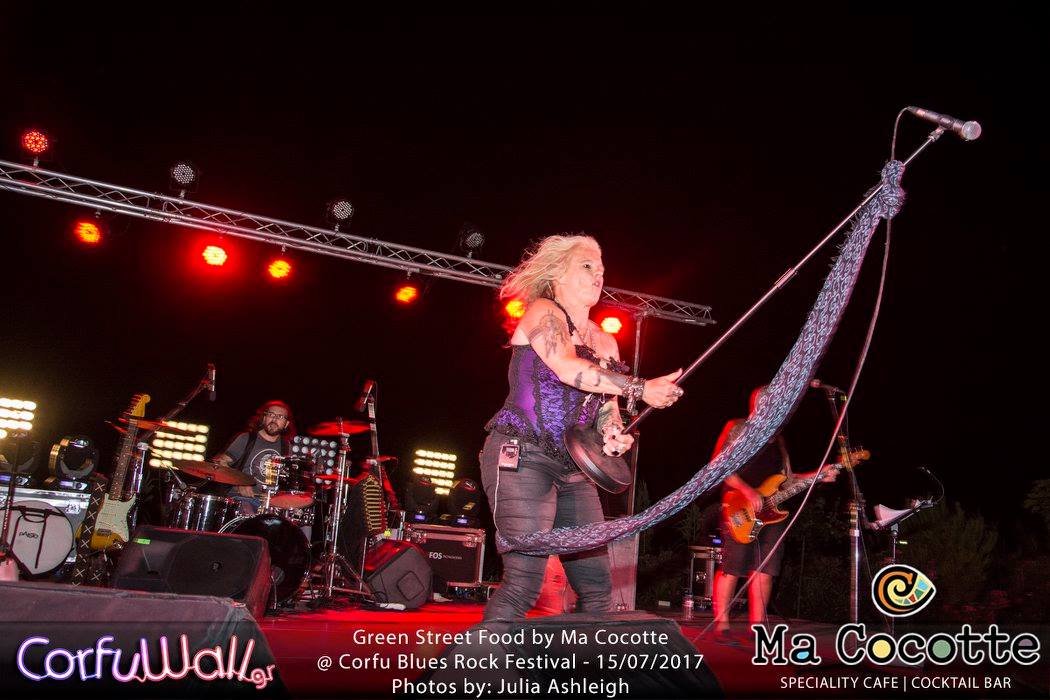 NTB Merchandise
If your looking for a special gift for or to treat yourself, NTB solid silver pendants are back in stock.
Our latest album and teeshirt and tons more also available on website - Click an Image to buy, or have a browse through our shop here - http://www.neverthebride.com/store/
27TH JULY - last chance to catch us this Month - Bulls Head in Barnes (Tickets here)
PLEASE NOTE.. that the Doors will now open at 7pm and showtime is 8pm - Music will finish at 10.30pm, giving us 30 mins at the end to enjoy and drink and a chat! We will be live on facebook at 7pm facebook.com/NeverTheBride
Our special guest this month is Singer/Songwriter Marisol Hillier who'll be showcasing a new song as well as a few of her well chosen favourites. https://www.facebook.com/marisol.hillier.music/
Get your tickets here now, it's as easy as 1 click x
https://tickets.thebullsheadbarnes.com/events/2017-07-27-never-the-bride-bulls-head-barnes
GIG ALERTS FOR AUGUST…New Venues Galore! Ram Jam Kingston, Louisiana Bristol, Acoustic Couch Bracknell, The Brunswick, Brighton… Check website for details and be sure to let friends know! Happy Summer Everyone! x http://www.neverthebride.com/live
Below is a letter of thanks to all from Festival Organiser and Fund Raiser John Lanasis: https://www.facebook.com/Seven.CorfuBluesRockFest/posts/1894562710782126
Give us a like if you like 😎 Comments appreciated so please leave one, they're always great to read and nice to know what our friends are thinking!
❤️Peace & Love & Rock N Roll from Nikki, Been and The Band❤️😘
FRIDAY 4TH AUGUST - The RAM JAM CLUB, part of the Grey Horse in Kingston which also boasts fabulous bar Bar B Q Menu and over 150 whiskies!
We've decided to make this show an evening of Blues by calling it "Something Old Something new, Something Borrowed, Something Blue".
As well as NTB faves, we'll be performing songs from our more bluesy catalogue as well as some Nina Simone, Clapton, Stones, Janis Joplin.
NB. It only holds 60 peeps so if you really want some of this get your tickets here Now! https://app.etickets.to/buy/?e=15183
SATURDAY 5TH AUGUST our first visit to The Louisana in Bristol. It will be a hot night for sure - The Louisiana is intimate -140 capacity - a family run venue that takes pride in putting on the best musicians and giving both them and the audience the perfect communion. They've not only had Coldplay there three times, but Muse took up a residency for six months! We're very excited about playing there and really looking forward to seeing our Bristol fans and friends. To celebrate the release of our new album 'Long Live LIVE', with your ticket for our show at the Louisiana you will be given a discount code for 25% OFF the brand new CD in our website store at neverthebride.com . Just enter the code provided with your confirmation email at checkout in store, and enjoy the album!
Ticket link https://www.eventbrite.co.uk/e/never-the-bride-the-louisiana-bristol-tickets-33001950723 …… Lets RAWK Bristol!
SATURDAY 12TH AUGUST takes us to The Acoustic Couch in Bracknell - not just a venue but a community centre which amongst other things is helping young musicians by giving them the opportunity to showcase themselves in front of an audience. On the night have the amazing Al Vosper on guitar who's taken time out of his busy touring schedule with Anastasia to play for NTB. Our special guest artist is Berkshire born Emma Jane Kennedy who's an accomplished acoustic guitarist, singer & songwriter with a uniquely powerful voice. https://www.emmajanekennedy.com … Round up yon virgins and lets have a great evening together.
Doors open 7.30pm - EJK at 9pm, NTB 10pm - Tickets here: www.theacousticcouch.co.uk/gemza / https://www.theacousticcouch.co.uk
SATURDAY 19TH AUGUST …The Brunswick in Hove here we come! Once again the amazing Al Vosper on guitar who's taken time out of his busy touring schedule with Anastasia to play for NTB. Not to be missed !!
Lets pray for sunshine, and make a weekend of it! Get you tickets here: http://www.thebrunswick.net/page/3/
SATURDAY 26TH AUGUST - BEENS BIRTHDAY GIG! The Green Note in Camden, Time Out Music Venue of the Year - and why- no tribute bands allowed in the building !
A full evening of NTB music, Birthday Cake & Tequila. Music till 11pm, Bar till Midnight!
Intimate Venue capacity 70 peeps - If you wanna help Been celebrate her special day only 24 tix left at time of writing so grab yours now
Tickets: https://www.wegottickets.com/greennote/event/405789